RUN YOUR BUSINESS. LET US HANDLE - "IT".
Dependable IT Services
We provide reliable 365 24/7 IT Support for your business. Doing so helps you stay focused on your business while we make sure your technology is running smoothly.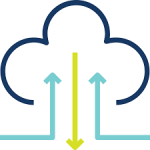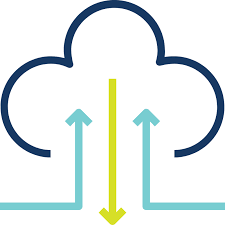 Unified. Managed. Connected.™
Joint Network Systems (JNS) is a Managed Services Provider or MSP headquartered in Miami, Florida helping businesses with digital transformation, information security, telecommunications, converged IP networks, software development and custom managed IT services.
Together with our partners, we deliver a full breadth of technology expertise through a complete life cycle model of IT support and consulting services that encompass strategy, consulting, implementation and design.
By understanding how our customers define success, we help them harness today's technological advances, simplify any IT complexity and help them optimize their environments while enabling a great return on their investments through cutting edge solutions.

What is exactly cloud computing ?
Choosing your cloud environment
As your business develops its strategy for implementing a cloud solution, the first choice you make is to go along with it or not. Your second question might be how do I start. So what are the differences in the cloud and which is the right one for my business?
Check out a video from Intel that explains the differences between cloud environments. For further information, click below and see how JNS can help your business move to the cloud easily.
Managed IT Services and Solutions
Our Managed IT Solutions can be adapted to the scope of work needed. We can easily customize and tailor fit any solution that is right for your business and budget. Call Joint Network Systems today and see how we provide excellence in managing your infrastructure so you can focus on your core business.
excellence in service
We are service management organization focusing on technology improvements and service delivery.
Our goal – delivering value to an organization – is just a tiny part of providing excellent service to our customers. It is because all our efforts around service, and even value delivery, that go a long way in gaining true integration while the service environment continues to change dramatically. For this reason alone, we achieve service excellence with our customers through our dedication and organizational focus, where organizational leadership works toward a culture of service excellence to all our clients.
Managed IT and Telecommunication Services
managed IT services for your business
NOT JUST NETWORKS ANYMORE...
At JNS we service a broad range of computers and network technologies that operate your business today and in the future. Our goal is to increase profitability by excelling in the performance of the technologies that are used to help run your business.
Some of our technology partners...
We partner with leading technology providers such as AWS, Microsoft, Cisco, Juniper, Avaya, Dell, VMware, EMC and many others.
Call us today
Schedule a call or consultation
Fill out this form and someone will contact you shortly.