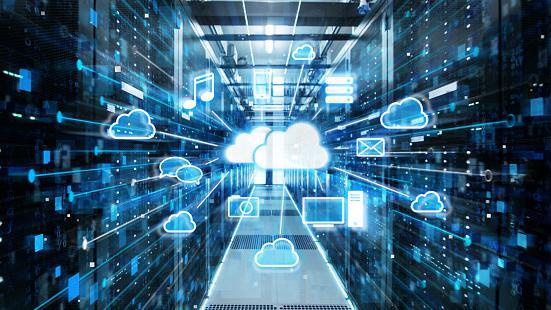 Cloud has revolutionized business in ways impossible to imagine even a few short years ago. Consider taxi (or passenger transportation) companies that do not possess cars. Accommodation providers that do not own any properties. Retailers without inventory. Media sites that do not produce content. And enterprise cloud companies that have no servers. Cloud has allowed many companies to move into new markets by not just doing things differently but by doing different things.
We are already seeing glimpses of even more profound shifts from self-driving cars filling roadways in the next 10 years to smart devices entering our home for health and security monitoring. What we know for sure: Cloud will continue to be the glue that binds together business capabilities through technologies—everything from the Internet of Things to digital, as a service model, cognitive computing, biometrics, and augmented reality to name a few. Cloud is both a catalyst and a connector and will continue to be a foundational source for innovation and growth.
Our strategy helps clients weave cloud into the fabric of their businesses and deliver everything "as-a-Service" or at the least take a first step in the full transformation. We deliver through:
Business Value Strategy: Determine how the business and technology transformation can be executed, this develops the very specific cloud business case and the value realization approach validating how savings are achieved.
Multi-speed Operating Model Strategy: Define future operating models for an IT organization to function smoothly in a multi-speed environment.
DevOps Strategy: Redefine the relationship between development, operations, business and identifies the impact on tools, processes, and interaction between these teams as a result of a shift to cloud adoption.
Service Strategy: Develop a solid business case, companies need to understand what services need to be offered at different points in time.
Application Strategy: Examine which current state applications (or infrastructure needs) make the most business value sense to be fast movers.
Digital Resilience Strategy: Define an organization's ability to maintain its operations in the face of an internal or external change or threat, and an organization's capacity to anticipate disruptions, and create lasting value.