Complete Network Management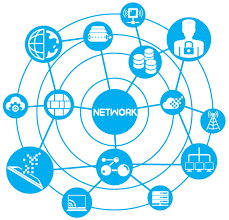 Network Design – In today's world of any time, anywhere access, network design must consider wired, wireless, and security requirements to accommodate the BYOD movement and infinite endpoint devices that access your IT network.
Voice Solutions ensure that you not only get the right system but that you also have the right design, implementation and support. We have your communications covered into the next generation of technology. From hybrid systems to VoIP, we're designing solutions that enable even the smallest of organization better tools for collaboration and reduced future capital expenses.
Dial tone and bandwidth – From T1, MPLS to Fiber, JNS partners with service providers to supply voice and data circuit connections to meet your company's unique needs.
Cabling Services provide structured cabling for indoor and outdoor applications installed and tested by certified cabling engineers.
Whether your company has 10, 100, or 1000 desktops or servers we can build the right network solution to maximize your technology investments, returning the business results you require.
Call us at 954-441-4333 for more information about our voice & data solutions today.