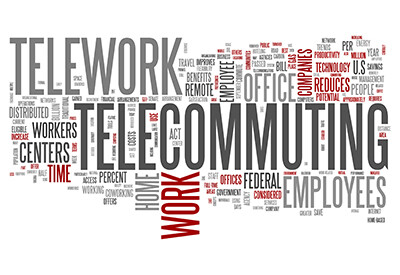 How to work from home - Coronavirus
With the recent onset of the Coronavirus pandemic many businesses are scrambling to provide employees with remote access options in an effort to reduce the spread of the virus.
"As the CDC has stated if you are experiencing symptoms such as a dry cough, and started to experience a fever you may need to call your local hospital emergency room to advise of your status before heading in or potentially to get further instruction."
The first thing you want to do is consult with human resources or management if your organization has recently made any announcements with regards to allowing employees to work from home. The next step might be speaking with your immediate manager to discuss what tools will the company provide for the remote-access or teleworking.
There are a multitude of variables involved with implementing teleworking solutions for business.
Some staff may already have the devices to access these applications, however others do not. This is simply because they were not ever expected to work remotely. So given the circumstances that may now change temporarily for the next 30 days or more. It can be more based on how impacted your community may be.
Whether it is related to providing the necessary hardware or using existing infrastructure JNS is able to help provide the right solution for your business and budget.