How to Install and Uninstall
Google Chrome in Windows10
Google Chrome is the most used browser on Windows at the moment. It offers great performance, excellent compatibility to web sites and an enormous number of extensions that can be used for enhanced functionality.
You can follow these steps if you're using another browser and wish to Install or Uninstall Google Chrome to be installed.
How to install Chrome in Windows
These steps will help you install Google Chrome on Windows.
To download Google Chrome, go to https://www.google.com/chrome/ page and click on 'Download Chrome'.

The Google Chrome Terms and Conditions will be displayed.

To download Google Chrome, click on the button " Accept and Install".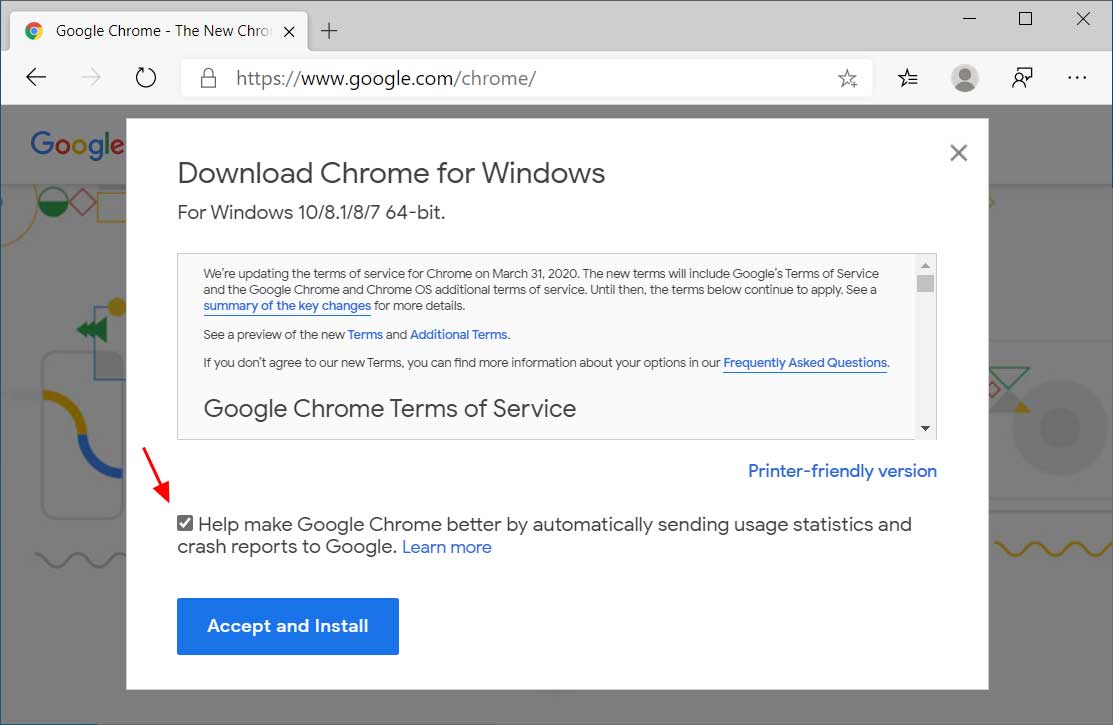 The ChromeSetup.exe file will now be downloaded. When finished, click on it as indicated by the red arrow in the image below to start the installation program.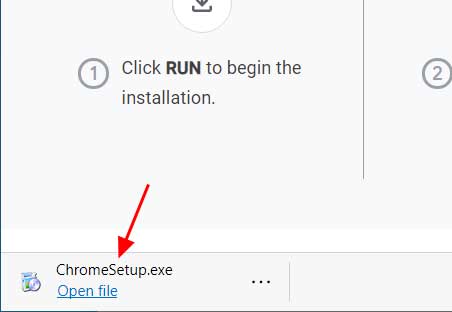 Windows will prompt you to allow ChromeSetup.exe to modify your device.

To continue, click on the Yes link.

UAC Prompt

Google Chrome will now begin to install it's software on your computer.

Installing Google Chrome

After the process is complete, Google Chrome will open automatically. A icon for Google Chrome can be found on your desktop. This icon can then be used to launch the program.

Chrome Icon
Once Google Chrome has been installed on Windows, you have two options: launch it directly from the icon at the desktop or search the Start menu for Chrome to launch it.
How to uninstall Chrome in Windows
These steps will allow you to uninstall Google Chrome browser on Windows.
Click on the Start link and then type uninstall. Click on the Add/Remove programs button.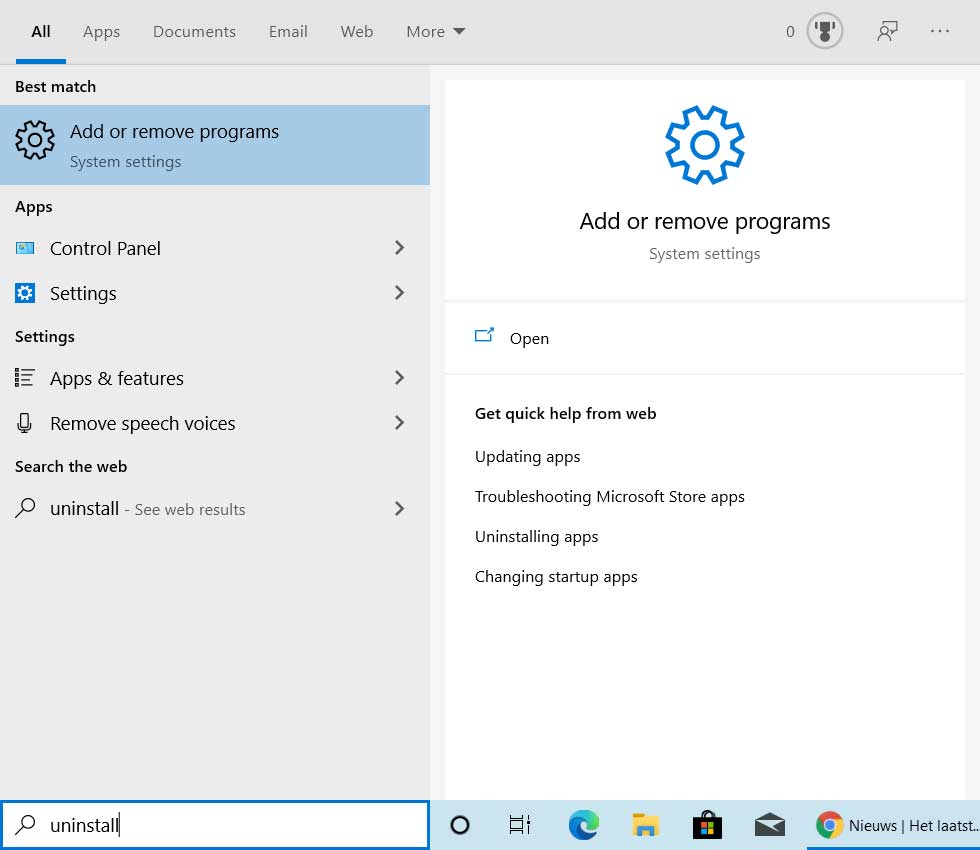 2. Now, the Apps & features settings screen will be displayed. Search for Chrome in Apps & Features. See the image below.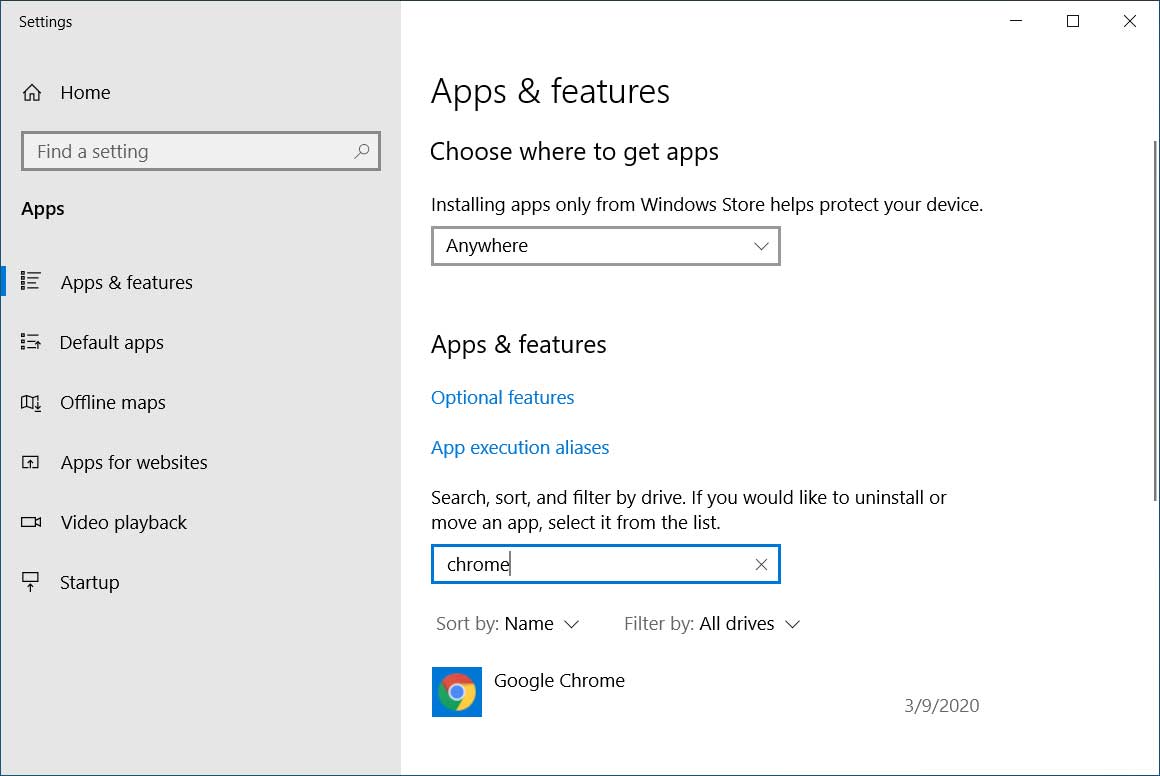 3. Click on the Uninstall link when Google Chrome appears as shown below.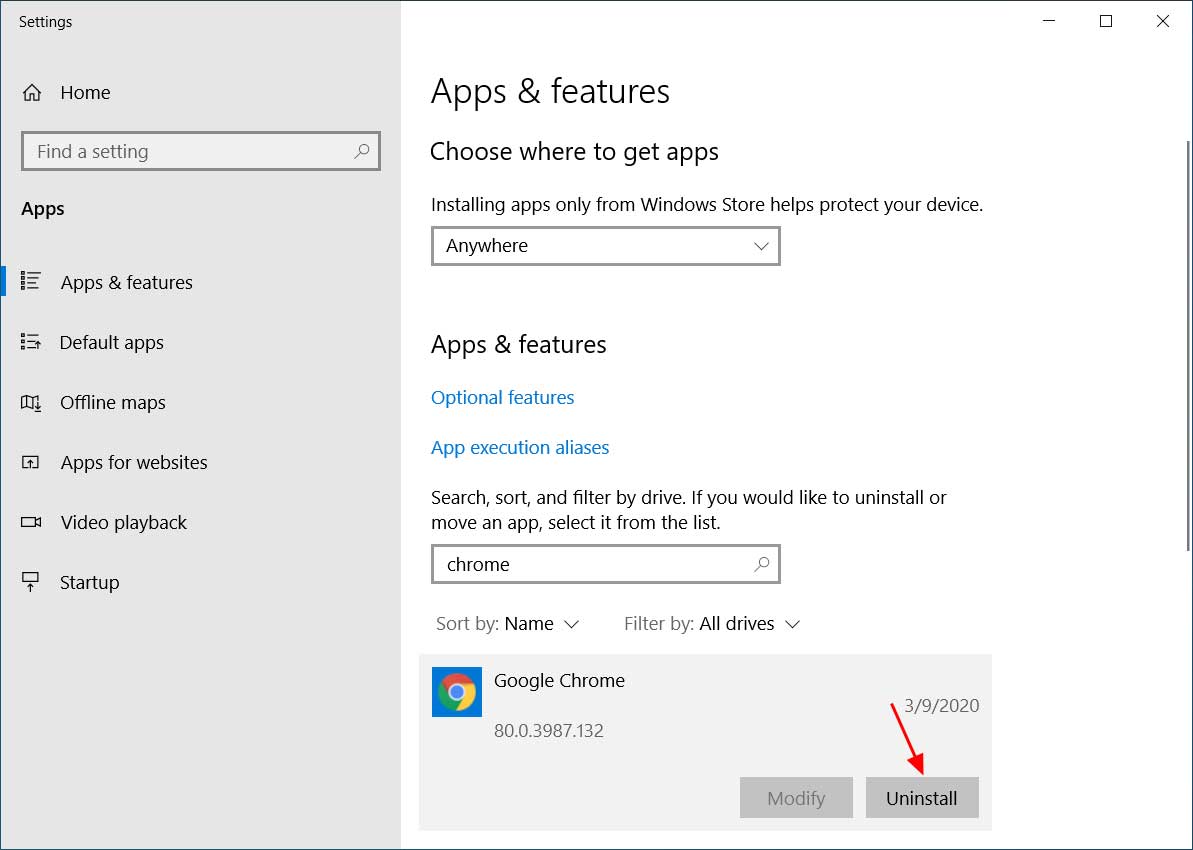 4. Windows will ask you once again when you click Uninstall to confirm that you want to uninstall Google Chrome. Click on the Uninstall link at this prompt.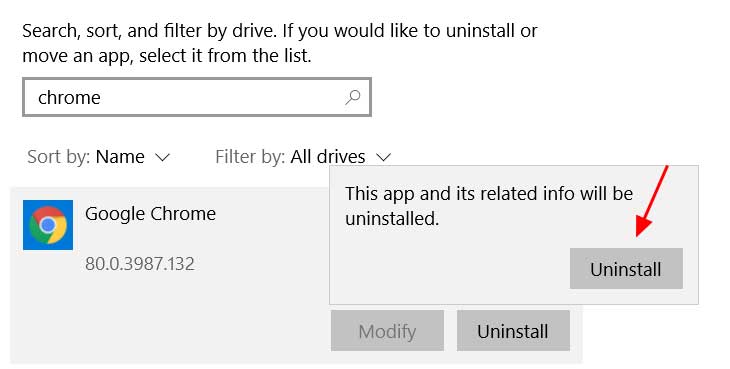 5. Windows will now prompt you to allow this app to make modifications to your device. To continue, click the Yes icon at this prompt.
Google Chrome will ask you if you're sure you want to uninstall Google Chrome.

You can click the Uninstallbutton at this prompt. However, I wouldn't check the "Also delete browsing data" option. Your bookmarks and settings may still be intact in the event that you decide to reinstall your browser.

Google Chrome uninstall prompt
    2. After you have finished uninstalling the browser, a survey will appear asking why. This screen can be closed.
You can now close the Apps & Features settings screen.
Google Chrome will now be uninstalled from Windows.