Business Continuity Planning
and working from Home
Amid a Pandemic
Business Continuity Planning
Coronavirus and working from Home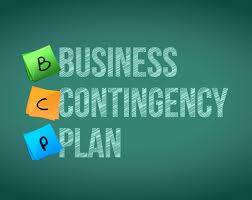 Does your business have a business continuity plan? A Disaster Recovery Plan? Does that plan include any of the processes to provide remote access to employees? Is your data replicated to another data center, branch office, or even the cloud in the event of a fire or weather-related incident that may damage or destroy your on-premise infrastructure?
Rushing to Telecommute
Today businesses are scrambling to not only implement these plans but also to add in those plans teleworking solutions for their employees now due to the Coronavirus pandemic. As you can see in the news, the outbreak has some similarities when compared to weather-related incidents. An example of this is the cancellation of major events and the closing of businesses.
Many businesses today do not have a teleworking solution and therefore are unable to send employees home for extended amounts of time.
Implementing a Business Continuity Plan and Disaster Recovery Plan is essential in keeping your business working and servicing its customers during these times. An important aspect of the planning is how to keep your staff or the enterprise connected or engaged during work hours.
With a multitude of options for remote-access then which one is the right solution for your business. It all depends on the platforms or systems used today and the amount of staff that will be accessing them. There is also the issue around the security of that data. You will need to take into account compliance issues as well such as GPDR, HIPAA or PCI compliance. However, we know recently that the government is relaxing HIPAA rules to allow for patients to consult with their doctor remotely. Nonetheless, Our IT Services and analysts team can help you with reaching compliance.
As a full service Managed IT Services provider, we can certainly help your business with establishing a Business Continuity/Disaster Recovery Plan and most importantly a teleworking solution.
Call us today to schedule a free consultation.